I'm sure someone has said that before, because it's true. Whether you're a fresh grad like me or looking for a new job after working in your last company for 10+ years, finding a new job is a lot like finding a new boyfriend.
I've been out of school since May last year, and I've put off my job hunt because I knew I'd be going way for my trip to Asia and I wanted to enjoy some time off before I get in the corporate world.
Luckily I got approved for repayment assistance on my student loans and I can put off paying them back for another six months… for now. I wasn't in a hurry to leave my restaurant job anyway, so I didn't see a problem with it. But I couldn't do that forever (I think the NSLSC only allows you to do that a total of 4 times – essentially putting off payments for two years).
So with car payments, credit card bills, insurance, and all the rest of it, I knew I needed a full time job soon. Instead of going with a "new year, new me" mantra, I went with:
NEW YEAR, NEW JOB.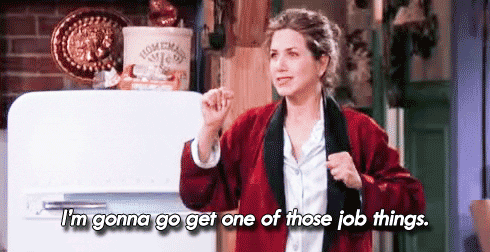 And as soon as I pulled up my resume, which I haven't updated for a year, I felt the same anxiety I got last year when I decided I'd to try dating again. Because why not, right?
It was like that time I had Bumble, matched with a cute guy, and gathered up the courage to say something clever as an opening line. I was so stressed and embarrassed that barely a second after hitting send, I deleted the app and never reinstalled it. I don't know if that guy responded. Hell, for all I know, it might have been a bot.
With today's technology, those bots or programs that scan your resume are essentially scanning your profile, and they decide if they want to swipe left or right on you. And even if it is an actual human being looking through applications, they're only getting an overview of who you are from a one-page resume or your LinkedIn profile. Or on whatever platform the company had for applications.
It gets frustrating because you apply to so many positions and fill up so many forms. Or you get a notification like this: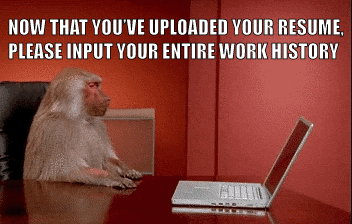 I swear I was very close to installing Shapr on my phone because I was getting annoyed at refilling forms after I've already uploaded my resume. (shoutout to the Autofill function – you da MVP)
But there's no way around it if I wanted a new job. The chances of my dream job being handed to me is slim to none. That only happens in fiction. So forward I went, diving into the vast sea of Entry-Level opportunities. Bless LinkedIn for the "1-Click Apply" option for those days that I felt burnt out.
Then I kept getting those notifications on LinkedIn telling me my application was viewed, but no message from the job poster. It's like getting a new match on your dating app and nobody says something! Well granted that for job hunting, you've got to wait for the employer to make the next move. It's like Bumble, and they're the woman so they have to initiate the conversation after the match.
But it starts to look up when you find a match when you get a message about scheduling a quick phone interview, and if you do well on it, you land an in-person interview. Then you get the same nerves you get when you're going on a first date. Or first meet-up for drinks. Or first time to hang out. Whatever people call it these days.
The interview could be very casual and it would feel more like a meeting than an interview. Sometimes it would be very formal, and they would be asking you the typical interview questions that I'm pretty sure almost everyone hates – even the interviewers themselves. Or you get a panel interview and you're three times more nervous because instead of just trying to impress one person, you have three.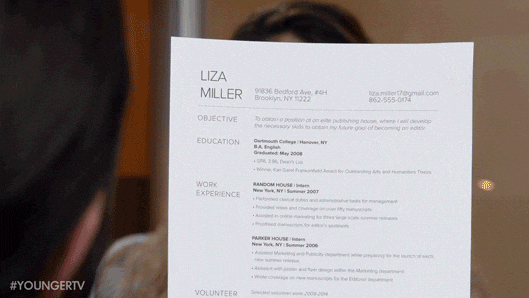 But we have to go through it all because how else will they know you are as great in person as you are in paper? And how else would you know you'll like working for them and with them?
The best thing that worked for my nerves was to prep for interview questions and get some situational answers ready in case it ever comes up. And asking questions throughout the interview – not just saving it all for the end. Make it feel like a conversation! Remember: while they are trying to see if you'll be a good fit for the job, you also want to know if they'll be a good fit for you. Just like any prospects for a new relationship.
Are they looking for someone long-term? Is it what you're also looking for? What kind of duties do they expect you to do? What price are you going to accept for the work that you will be putting in? Do they have room for professional growth?Do you see yourself growing in this organization?
You know how you get an idea of what a person is like when you first meet them, when you realize whether or not you'd get along and when they walk away and you think to yourself if you want to see them again? It's like that with jobs too. Sometimes it could be you walking out of that interview thinking "this is not what I expected" or even "this is not where I want to be" while sitting in the interview itself.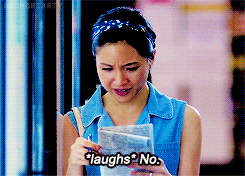 And that's totally okay! If your gut tells you to say no, SAY 'NO'.
So you move on. Go to other interviews. Don't be afraid to turn invitations and offers down, but do so politely and gracefully (you might encounter them again in your future). Meet more potential employers. They're dating around too. You know they're probably meeting a few other candidates so keep applying until you get that job offer that you are satisfied with, that makes you think: you're ready to go exclusive. Something that you'd be so excited that you say yes right away – well at least wait until you hear what they have to offer you, but yes!
Something so exciting that after that phone call, you call someone to tell the news right away.