I have a love-hate relationship with Inspirational Cancer Stories. They're great for giving hope for someone who's gone down a Google rabbit-hole of looking up a bad prognosis. I have personally looked for stories of people with a similar diagnosis in the Profiles sections of the LLS site while I was sitting in the chemo recliner, waiting for my three-hour infusion to finish. It's good to know that someone else has made it too, especially if the the odds are grim.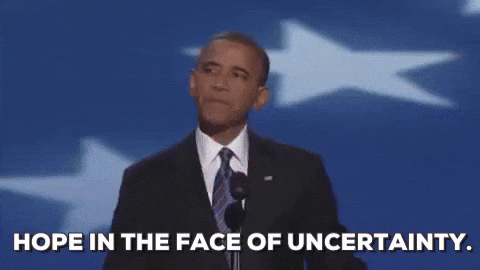 But just like influencers on social media, cancer "influencers" tend to be all perfect and happy and their lives are roses. A lot like how cancer is portrayed in larger media. It's usually a feel-good, inspirational story of "overcoming".
When in reality, it's a period of survival and facing your own mortality.
As much as those stories provide hope to a person with cancer, they're sugarcoated by words like "cAnCeR jOuRnEy", "Warrior", "Fighter", or something that invokes "Strength". Don't get me wrong, I understand the fighting-language. I compared the struggle I had during induction chemo as a "war within my body" since my cells are dying like soldiers protecting their land from the a foreign power laying waste into my system. But that's as far as I have gone.
No matter how long or short treatment may take, whether or not traditional treatment therapies or surgery has worked, even if the disease relapses or comes back worse, or even comes back with a friend (looking at you, cancers caused by treatment), it's not a journey paved by a yellow brick road. It's more of a Rocky Road, but laced with nausea, heartburn and a see-saw between constipation and diarrhea.
It's not a journey that results in some epiphany. Not a voluntary excursion. Not a pilgrimage that will bring you closer to your god. It's hard enough to go through the treatment and deal with its side effects, we shouldn't feel guilted into "making the best" out of a terrible time. Being able to exist and get up in the morning and eat something without throwing up should be good enough. The bar may be low, but our fucking morale is low.
I am tired of being told to be strong, as if that's all that will get me through this hell. Let me complain, let me cry, let me breakdown. That won't change how my body responds to treatment. All of this is out of my control, it's blind luck and I won't know which side of the statistics I'd land on until I get there. No amount of vegetables will save me, no moment of weakness will kill me.
But I guess the reality of these odds aren't inspiring. Uncertainty is terrifying.