I'm sure someone has said that before, because it's true. Whether you're a fresh grad like me or looking for a new job after working in your last company for 10+ years, finding a new job is a lot like finding a new boyfriend.
I've been out of school since May last year, and I've put off my job hunt because I knew I'd be going way for my trip to Asia and I wanted to enjoy some time off before I get in the corporate world.
Luckily I got approved for repayment assistance on my student loans and I can put off paying them back for another six months… for now. I wasn't in a hurry to leave my restaurant job anyway, so I didn't see a problem with it. But I couldn't do that forever (I think the NSLSC only allows you to do that a total of 4 times – essentially putting off payments for two years).
So with car payments, credit card bills, insurance, and all the rest of it, I knew I needed a full time job soon. Instead of going with a "new year, new me" mantra, I went with:
NEW YEAR, NEW JOB.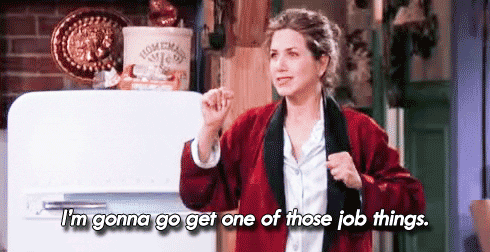 And as soon as I pulled up my resume, which I haven't updated for a year, I felt the same anxiety I got last year when I decided I'd to try dating again. Because why not, right?
It was like that time I had Bumble, matched with a cute guy, and gathered up the courage to say something clever as an opening line. I was so stressed and embarrassed that barely a second after hitting send, I deleted the app and never reinstalled it. I don't know if that guy responded. Hell, for all I know, it might have been a bot.
Continue reading

"Job hunting is like dating"